Strings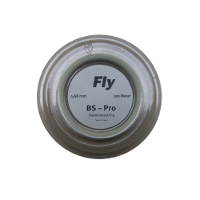 Fly BS-Pro
Top competition string with a high smash power for a sensational price. The rough surface of the BS-Pro provides a first-class control and enables slightly chopped balls. High elasticity and super touch. High-class badminton string for the professional competition player and club player. Available in 200 metre and particularly cheap in the 500 metre spool.
Details:
Colour: white
Thickness: 0,68 mm
Length: 200 metres / 500 metres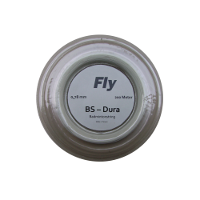 Fly BS-Dura
Thicker and very robust multifil badminton string. Ideal for schools and youth game operation. Perfect tradeoff between high durability and good playing properties for a small price. Available in the 200 metres and 500 metres spool.
Details:
Colour: white
Thickness: 0,78 mm
Length: 200 metres / 500 metres